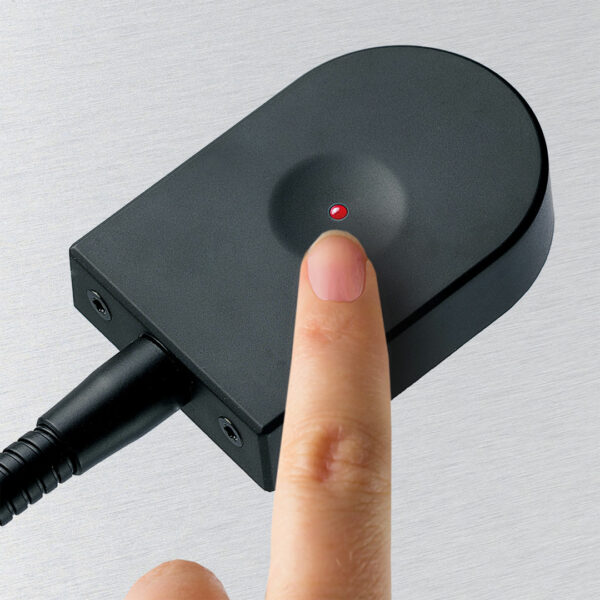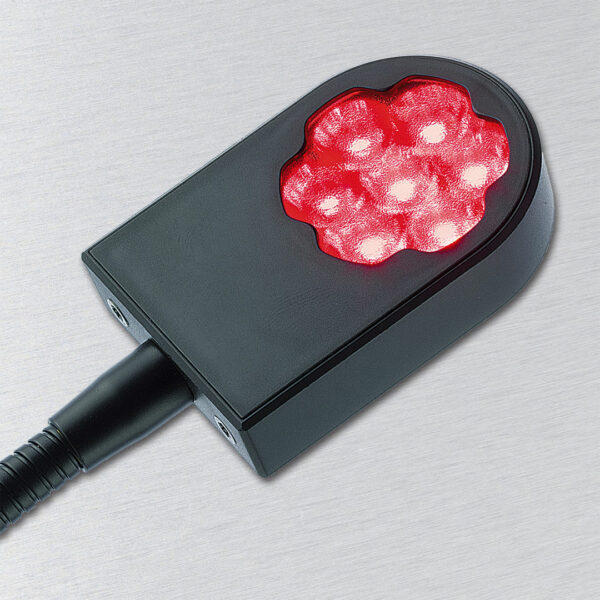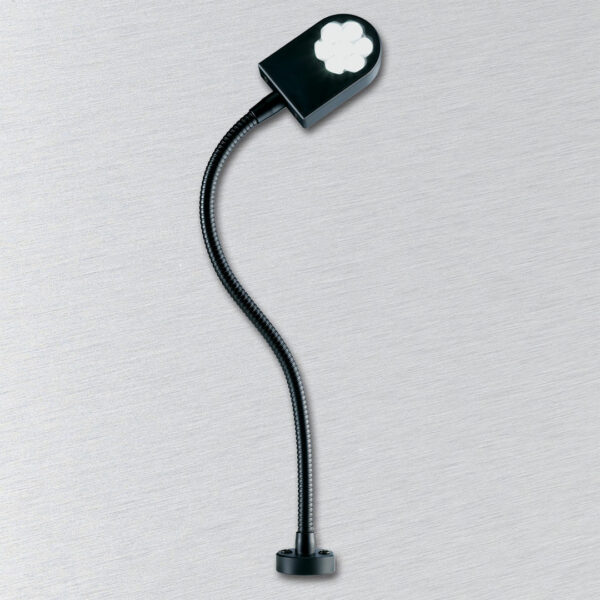 F-26 LED Task Light
F-26 LED Tasklight: The Ultimate Multivolt Swivel Neck Reading Light
The F-26 LED Tasklight is a versatile Multivolt (10 – 30V) swivel neck reading light with an integrated touch switch, designed as the perfect solution for the automotive industry. Its flexible gooseneck makes it the ideal reading light for both drivers and passengers. This exceptional light source finds its application in buses, emergency vehicles, and police intervention units.
Adaptable to Various Settings: Available in two lengths, 300 mm and 500 mm, with the option of a standard base for table mounting or a bulkhead base for wall mounting, this reading light seamlessly fits into a range of configurations.
Sleek and Stylish: The F-26 LED Tasklight is exclusively available in a sleek black finish, ensuring it complements any interior with a modern and sophisticated look.
Certified for Quality: This light holds an ECE-R10 certification, assuring you of its superior quality and performance.
Experience the perfect blend of functionality, flexibility, and style with the F-26 LED Tasklight. Whether you're on the road in a bus, ambulance, or police vehicle, this light will be your trusted companion. Upgrade your lighting solution today.
Highlights
+  flexible gooseneck reading light
+  With illuminated touch switch
+  Bright 75 lumens
+  Suitable for table (standard) and wall mounting (Bulkhead)
Exclusively for commercial customers
Please use the watchlist to send us your inquiry. Please indicate whether you are a private customer or a commercial customer. Private customers can also contact our dealers directly.
Additional information
Length (mm)

Light colour

Design

Power (watts)

Lumen

Switch

Protection class

CRI

Lifetime

Dimmable

Night light

Housing colour

Material housing

PC/ABS aluminum and brass

CE Certified

Installation method

Width (mm)

Diameter (mm)

Weight (grams)

Made in Germany

Voltage

Features

Bulkhead (Wandmontage), Standard (table mounting)