In the field of building technology, FRENSCH offers robust and bright LED lights that are used both indoors and outdoors. The compact lights always fit unobtrusively into the respective application and can be customised according to customer requirements.
The areas of application in the field of building lighting are broad: Our product solutions are used, among other things, as cleanroom lighting, for lighting switch boxes, as workplace lighting as well as for lighting bus stops and underpasses.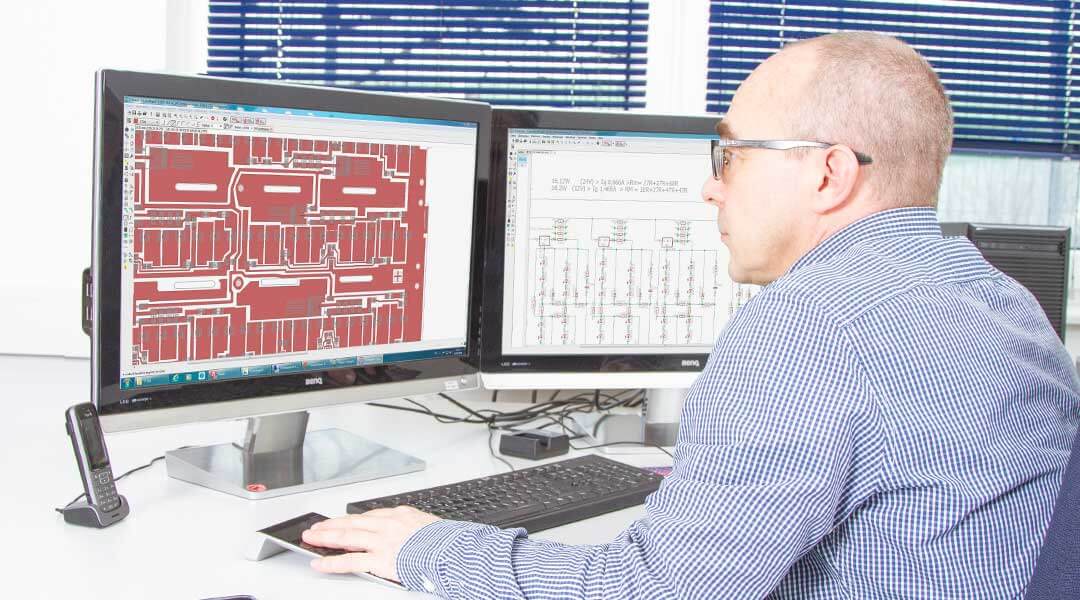 Compact design – small footprint and effortless installation
Durable and extremely robust
Waterproof to IP67
Homogeneous light distribution
Strictly tested for the highest safety requirements
First-class energy efficiency
Versions in different light colors as well as with night light function
Clean rooms place particularly high demands on lighting. For these demanding environments we have already used our model F-30 Stream many times. This is a very flat strip light, which is powerful, durable and equipped with RGB LEDs. On request, it is available in special lengths of up to 300 cm. The F-22 strip lamp is ideal for lighting switch boxes, because its low installation height makes it the ideal lamp for applications with low space requirements. It has optional night light in green, red or blue and is also splash-proof according to IP67.
We also always offer a suitable LED light for lighting bus stops and waiting rooms. We basically offer you the right lamp for your project. Please contact us!