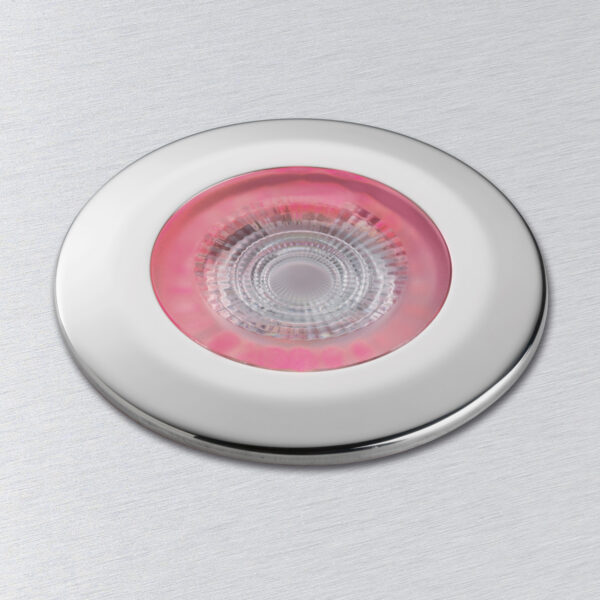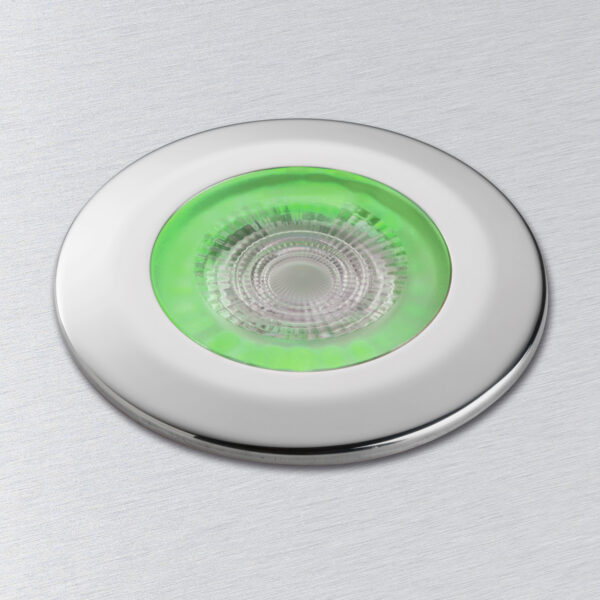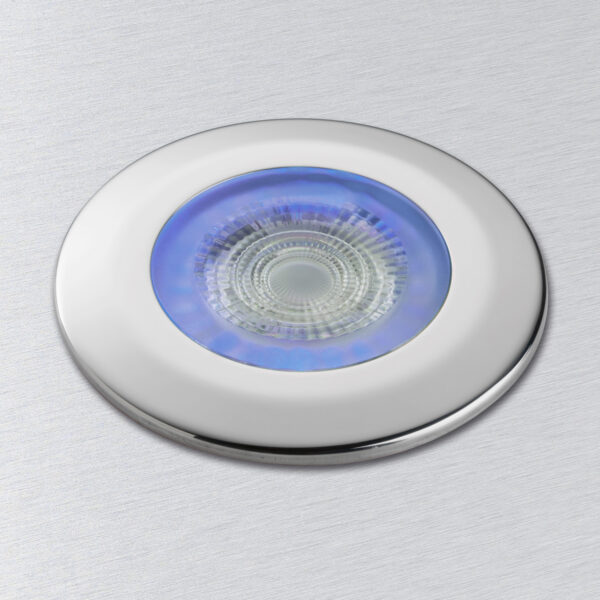 F-19 LED
Discover the F-19 LED Spot – the perfect combination of power and versatility! This innovative spotlight offers an impressive light output of 400 lumens with a power consumption of 6 watts. Thanks to the Multivoltage function, it is suitable for a variety of vehicles, such as rescue vehicles, fire trucks, motorhomes, and buses, whether you have a 12-volt or 24-volt electrical system.
Another advantage is the ability to adjust the brightness according to your needs, as the spot is continuously dimmable via an external PWM signal. Whether you desire subtle lighting or full brightness – the F-19 LED Spot meets your requirements.
And that's not all: For the F-19 LED Spot, we offer a wide range of different decorative rings. This way, you can customize the spot to your taste and seamlessly integrate it into your vehicle. Whether you prefer a discreet gray, an elegant black, or a timeless white – please order the decorative rings separately.
Experience the combination of power, flexibility, and style with the F-19 LED Spot. Discover its versatile applications as a lighting solution for vehicles of all kinds, whether in the commercial or private sector. Rely on quality and reliability – choose the F-19 LED Spot!
Highlights
+  500 lumens of light output;
+  Homogeneous illumination thanks to patented optics;
+  Splash-proof according to IP50;
+  Dimmable with external PWM signal;
Exclusively for commercial customers
Please use the watchlist to send us your inquiry. Please indicate whether you are a private customer or a commercial customer. Private customers can also contact our dealers directly.
Additional information
Light colour

Dimmable

Night light

Shape

Design

Recessed lighting fixture

Power (watts)

Lumen

Switch

Protection class

CRI

Lifetime

Housing colour

bitte Dekorring separat bestellen

Material housing

CE Certified

Installation method

Diameter (mm)

Mounting depth (mm)

Mounting diameter (mm)

Weight (grams)

Features

Dimmbar über Signaldim oder Dimmer R-570

Made in Germany

Voltage