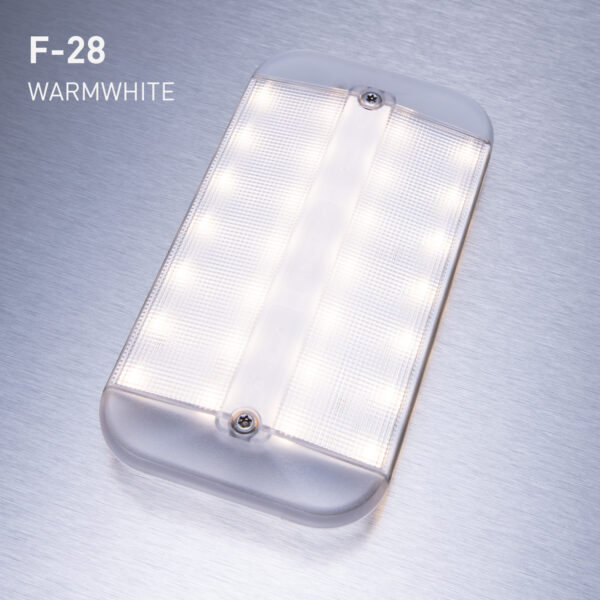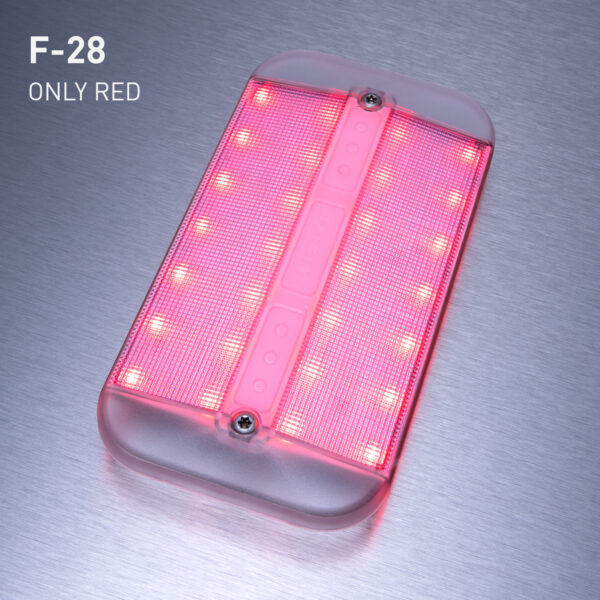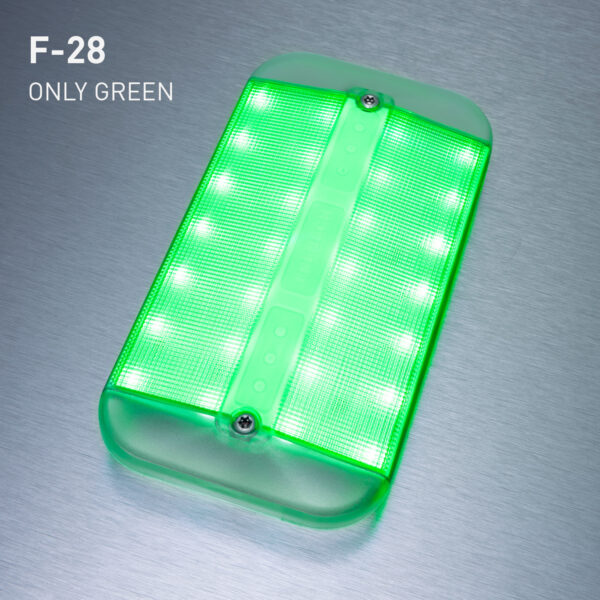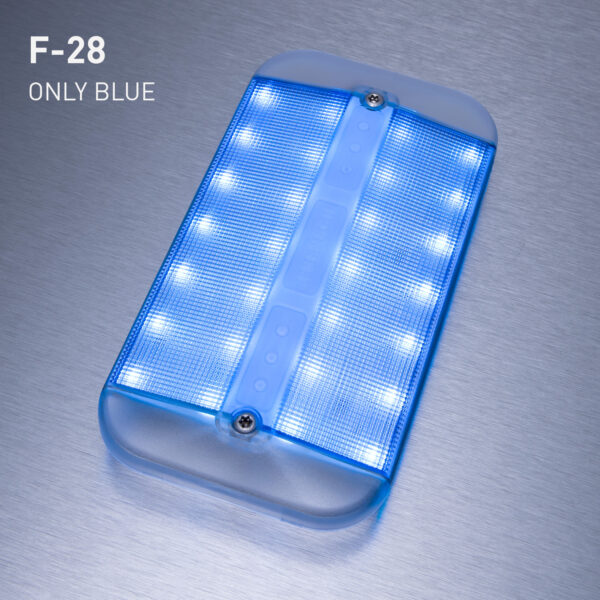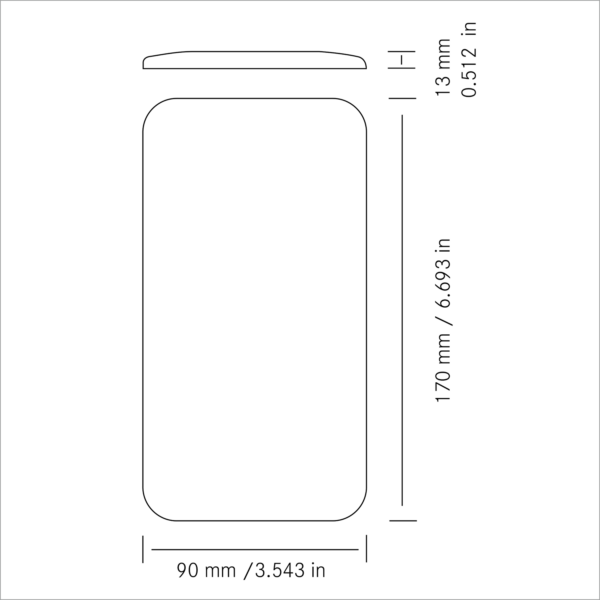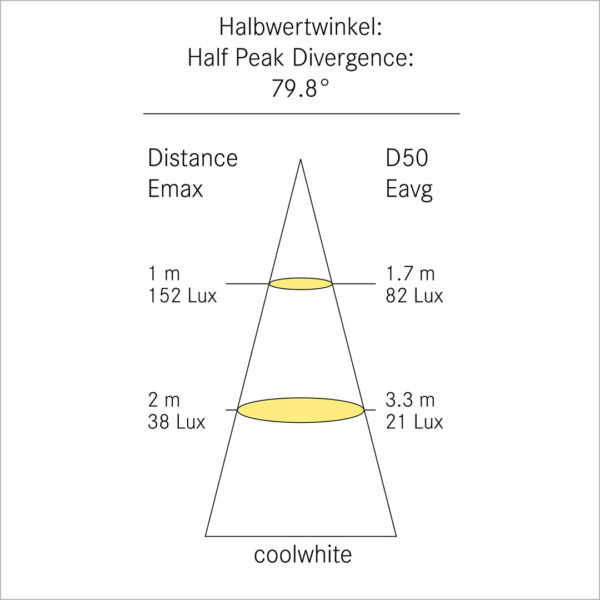 F-28 LED
The F-28 LED is extremely robust and is the ideal choice for use in commercial vehicle construction. With its IP67 splash protection, it is the perfect lighting solution for commercial vehicles. It is particularly popular in refrigerated vehicles, vans, and rescue vehicles.
Flexible and Adaptable with Night Light Options
With the optionally available night light colors (red, green, or blue), the F-28 LED is perfect for the interior design of rescue vehicles, fire departments, and emergency vehicles. Its low profile of only 13 mm ensures that it is never in the way, yet it provides bright illumination. More light means more safety.
The F-28 LED is available in different light colors and night light variants. For example, you can control the night light externally or manage everything through illuminated touch sensors directly on the light fixture.
The F-28 LED – Your reliable choice for commercial vehicle construction and interior design of rescue vehicles. Its robust design, the variety of night light options, and easy adaptability make it the ideal lighting solution. Experience the quality and safety of the F-28 LED for yourself.
Highlights
+  Multivoltage 10 - 30 Volt
+  Waterproof according to IP 67
+  Small dimensions
+  Night light variants with double-touch sensor
Exclusively for commercial customers
Please use the watchlist to send us your inquiry. Please indicate whether you are a private customer or a commercial customer. Private customers can also contact our dealers directly.
Additional information
Switch

2x Touch Sensor, no, Touch Sensor

Light colour

blue, cool white, cool white/blue, cool white/green, cool white/red, green, red, warm white, warm white/blue, warm white/green, warm white/red

Shape

Design

Surface-mounted lighting fixture

Power (watts)

Lumen

Protection class

CRI

Lifetime

Dimmable

Night light

Housing colour

Material housing

CE Certified

Installation method

Length (mm)

Width (mm)

Height (mm)

Weight (grams)

Made in Germany

Voltage