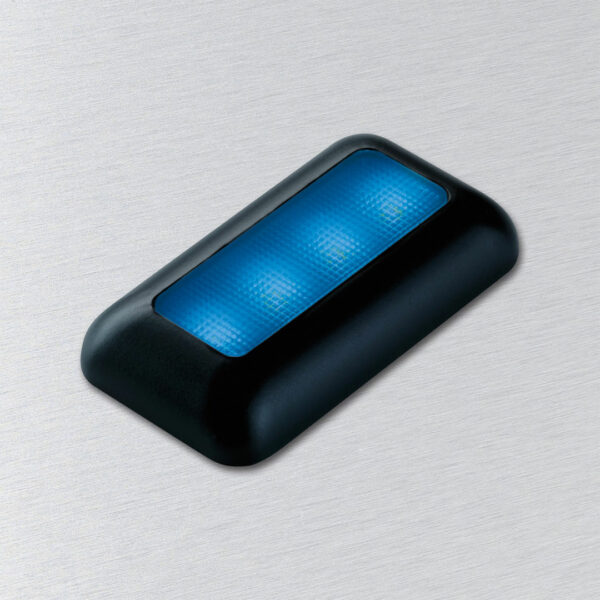 F-5 LED
The small surface-mounted luminaire F-5 LED is the perfect light for illuminating corridors, stairs, or steps in emergency vehicles, boats, or yachts. It is available in the light colors: white, red, green, or blue. Additionally, you can choose between the cover in white and black.
Highlights
+  Small lamp for staircase lighting
+  Splash-proof IP63
+  12 or 24 volts available
+  Available with various decorative rings
Exclusively for commercial customers
Please use the watchlist to send us your inquiry. Please indicate whether you are a private customer or a commercial customer. Private customers can also contact our dealers directly.
Additional information
Housing colour

Voltage

Light colour

Shape

Design

Surface-mounted lighting fixture

Power (watts)

Lumen

Switch

Protection class

CRI

Lifetime

Dimmable

Night light

Material housing

CE Certified

Installation method

Length (mm)

Width (mm)

Height (mm)

Weight (grams)

Made in Germany