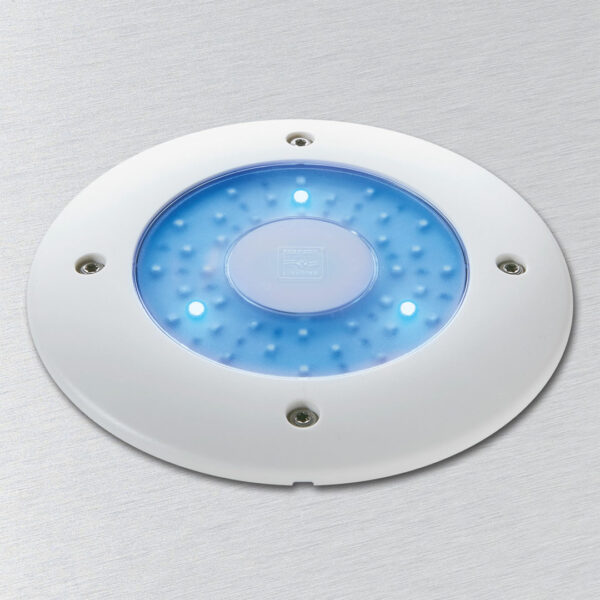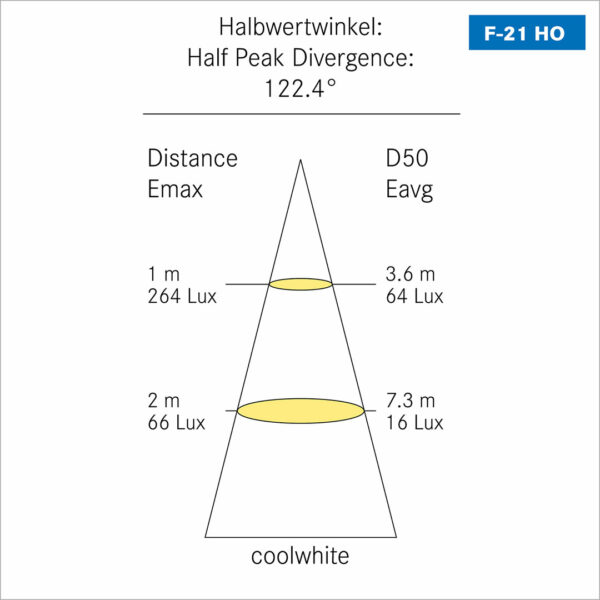 F-21 LED
Discover our round F-21 LED surface-mounted light for vehicle interiors. With 10 watts of power and 800 lumens of brightness, this light offers a strong output. It's available in warm white or cool white LEDs, suitable for various vehicle interior spaces.
Thanks to its multivoltage capability, the light can operate in different voltage ranges, making it suitable for diverse vehicle types. The optional nightlight function in red, green, or blue provides gentle illumination, for instance as a trauma light or during emergency responses. An optionally available touch switch facilitates operation.
From motorhomes to delivery vehicles and all types of commercial vehicles – this round surface-mounted LED light offers technical excellence and adaptability for various vehicle interior lighting needs. Additionally, it's also splash-proof with an IP67 rating, making it suitable for marine applications as well.
Highlights
+  Round surface-mounted lamp with 800 lumens light output
+  Waterproof to IP67
+  Selectable light colour cold and warm white
+  Available with illuminated touch switch
+  Night light in red, blue and green
Exclusively for commercial customers
Please use the watchlist to send us your inquiry. Please indicate whether you are a private customer or a commercial customer. Private customers can also contact our dealers directly.
Additional information
Light colour

Shape

Design

Surface-mounted lighting fixture

Power (watts)

Lumen

Protection class

CRI

Lifetime

Dimmable

Night light

Housing colour

Material housing

Connection cable

CE Certified

Installation method

Diameter (mm)

Height (mm)

Weight (grams)

Voltage

Switch